Your hotel in Royan

This boutique hotel is located by the ocean with direct access to Nauzan Beach. Stay in the main house dating from the nineteenth century or in its annex building with private terraces near the large heated pool.
IN A FEW WORDS
Formerly owned by the Duchess of Rohan, the residence has been transformed into a warm holiday home, featuring a large heated swimming pool and a beautiful park planted on the beach of Vaux sur Mer. The rooms are modernized as and when with pretty bathrooms offer stylish furniture in the main building and a more contemporary decoration in the annex.
THE MAIN HOUSE
Dating back to the 19th century, the main house is a building of incomparable charm.

Beautiful antiques, tapestries, large curtains, a thoughtful decoration that highlights the architecture of the building.

Begun in 2011, the renovation of rooms and bathrooms combines today's comfort and respect for the architecture of the building style.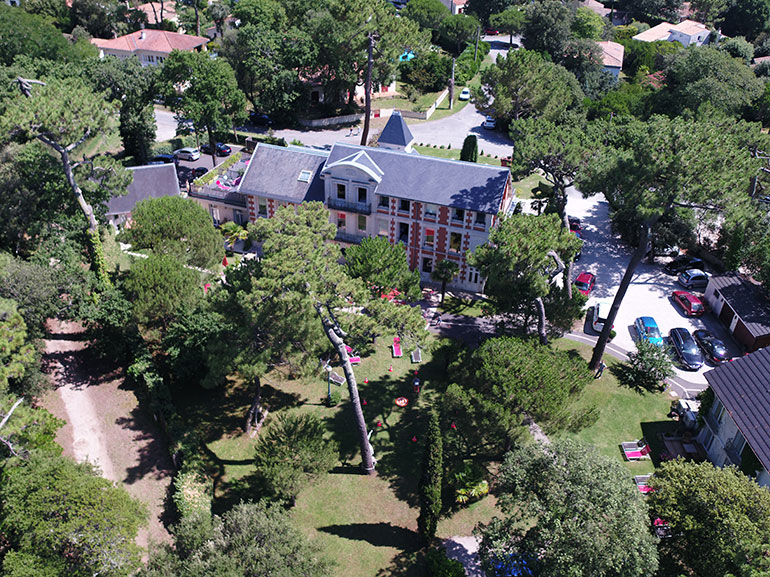 THE ANNEX
The building called the Annex is of a more recent construction (90's).

The renovation of all the bathrooms (basin and Italian shower) was carried out in a contemporary style.

The private terraces located near the large heated pool and beachfront, offer a relaxing environment.